Retreats, Activities & Extras
at the Crawford Cottage in Nags Head
We recommend these activities and extras while you visit the Crawford Cottage:
Weekly Bike Rental
Weekly Beach Cabana Set Up and Take Down
Stand Up Paddleboard Rental
OTHER AVAILABLE EQUIPMENT RENTALS AND ACTIVITIES INCLUDE:
Beach Cabana, Umbrella and Chair Rentals or Set Up Service
Equipment Rentals: Surfboards, SUPs, Wetsuits, Kayaks & Bikes
Private or Group Surf Lessons
Group SUP Lessons
SUP Eco Tours
Kids and Teens 3 Day Surf and Adventure Camps – Ages 8 – 17
5 Day Summer Camps

Have Your Special Event at the Crawford Cottage
The Crawford Cottage is the perfect setting for your special event. Your gathering more than 30? Please Contact us directly for more details.
Water Fitness at the Crawford Cottage Pools:
It's a Pool Party! Music, meaningful movement, and having fun in the pool together is a great way to start or end your day on the beautiful Outer Banks. You will feel invigorated and ready to swim surf or just lounge around the pool with a cocktail knowing that you did your workout for the day!
Fun for 6 to 8 participants this unique offering is available for 125.00 for 75 minute session:
Aqua Zumba
Aqua Pilates
Aqua Blast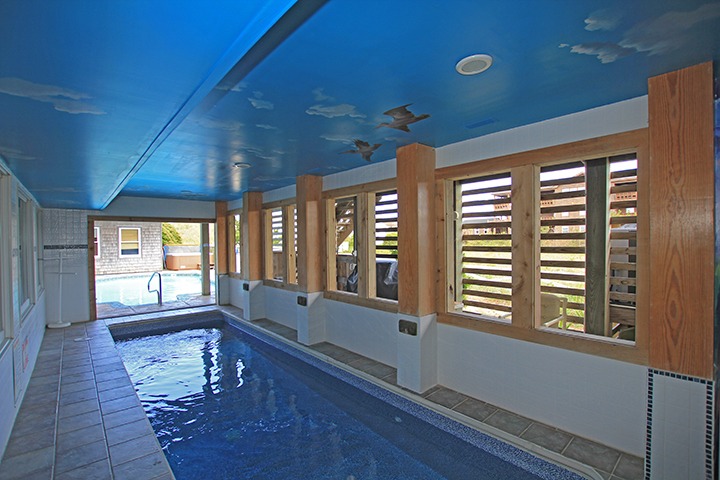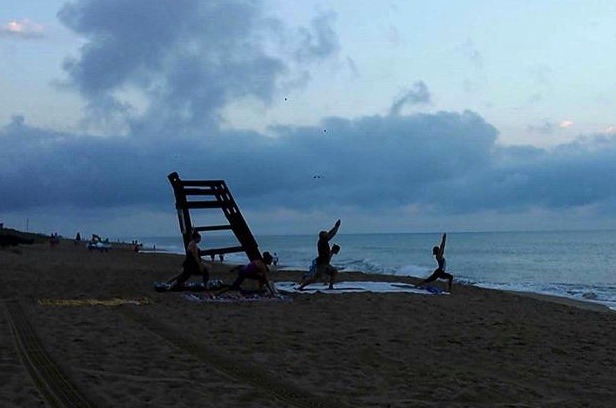 Yoga at the Crawford Cottage
Salute the sunrise or relax into the evening twilight with a led Hatha Vinyasa Yoga practice at the Crawford Cottage's unique rooftop space overlooking the spectacular Atlantic Ocean.
After all the hustle and bustle of getting to the beach Yoga is the best activity to get you centered, grounded and focused on fun with your family and friends. Take deep breaths, move the body and get yourself 'On Island Time'.
MORE INFORMATION on PRIVATE YOGA SESSIONS at the CRAWFORD COTTAGE
Imagine the possibilities!
On the Rooftop Deck
On the oceanfront beach (weather permitting)
Styles of Yoga available-a private yoga session is tailored to meet the unique needs of your family or group
Gentle – Slow stretching with longer holds in poses, Emphasis on meditation, breath work and opening up the body and transitioning to relaxing peaceful space within
Multi-Level – More poses with emphasis on alignment, longer holds in poses; offering multiple variations for the level of fitness of individual participants
Level I or II – Flowing sequences that move with the breath. Based on Ashtanga Vinyasa Style
155.00 for 75 minute session
130.00 per session if you book three or more during a stay
Call Chelsea Quattrone now to book your times and dates  252-475-0113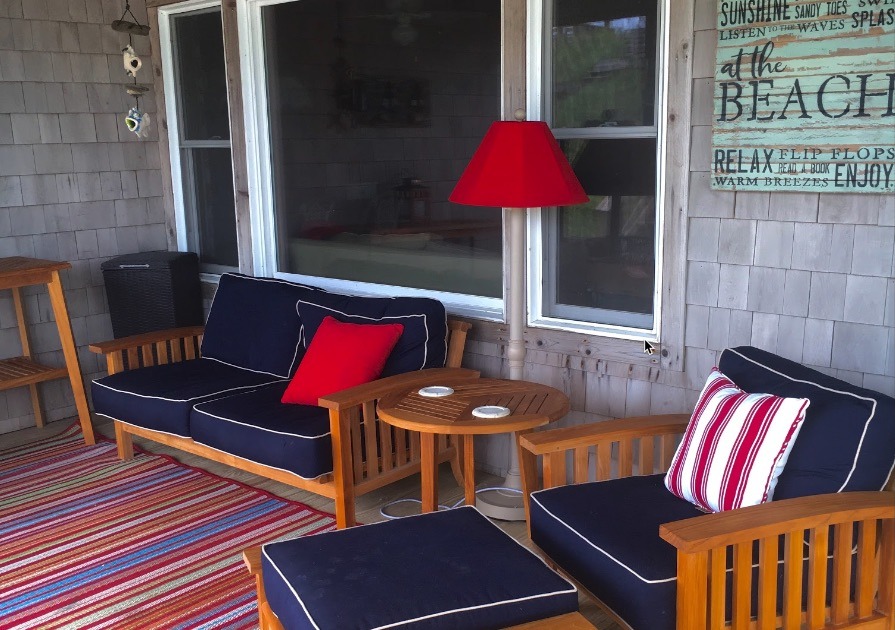 Hold a Retreat at the Crawford Cottage on the Outer Banks
Your host at Crawford Cottage enjoys promoting retreats, offering an outstanding venue which may be hosted and catered by the owner and her staff.
If you are interested in a collaborative effort of 10 – 26 individuals to share interests and collect and organize their ideas and skills in a beautiful setting, please let me know. For the available week you select, you would be free to assemble any group of loved ones, friends or strangers, coming together for your designated common cause.
MORE INFORMATION on HOSTING a RETREAT at the CRAWFORD COTTAGE
My team can help you design your own retreat and show the many services we and the Outer Banks locals provide that will enhance your group's experience. By making it an all- or semi-inclusive option, where meals, the program and any extras are provided, you are left with the relaxing environment of beauty, freedom and space to receive the most benefit from your program.
Just to give you an idea, here are some possible groups:
An artist or group of artists who want to offer instruction of their skills
A mini camp of any kind, with a focus on: waterspouts: kayak excursions, windsurfing, waverunners, parasailing, surfing, body boarding, wake boarding
A meet and greet class reunion singles over 50
Cooking classes (3 or 4 chefs to rotate classes)
Nature and bird watching/ photography from a kayak or hike
Diet, fitness, spa program
"Purely Academic," an intensive study programs for teens or adults (any class)
Brain storming
Learn, speak and live a different language and culture
A designed Murder Mystery week
Plan a Retreat
To learn more about planning a retreat at Crawford Cottage, please contact:
Maria Crawford
mariacrawford@mindspring.com
(678) 524-0017