The cottage is very conveniently located ...
Oceanfront at MilePost 10.5, on the "Beach Road" in Nags Head – in the middle of the spectacular Outer Banks of North Carolina.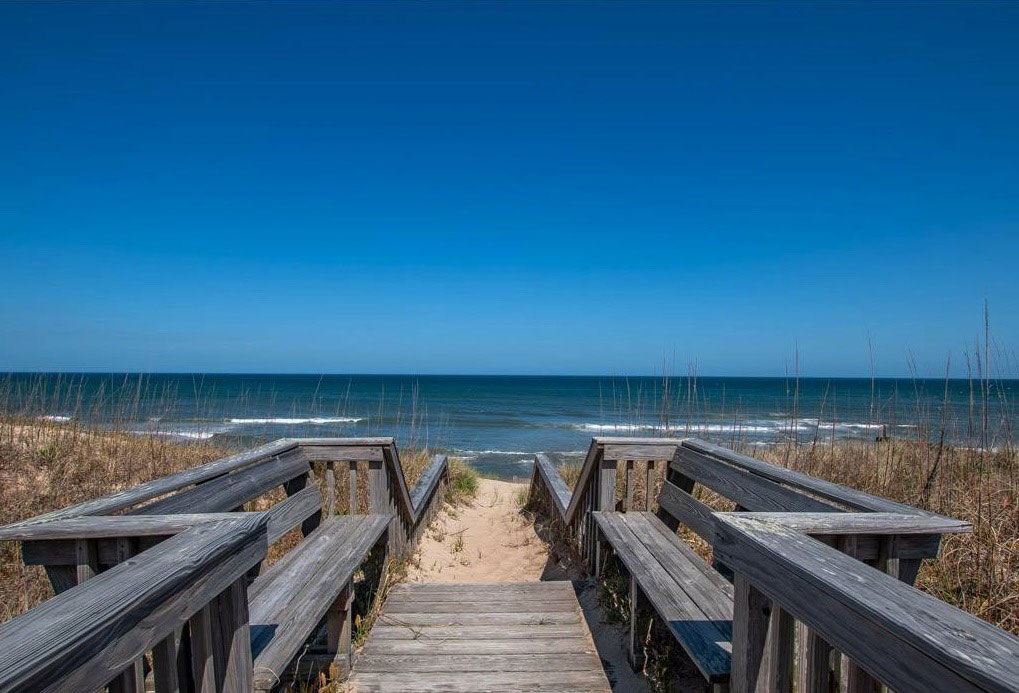 Oceanfront
Private Sheltered Pool
25×7; available from mid-March through December

Private Outdoor Pool (Heat for an added fee)
29×15; available from mid-March through early December

Hot Tub
We have doors which close automatically and high doorknobs to open for the safety of young children.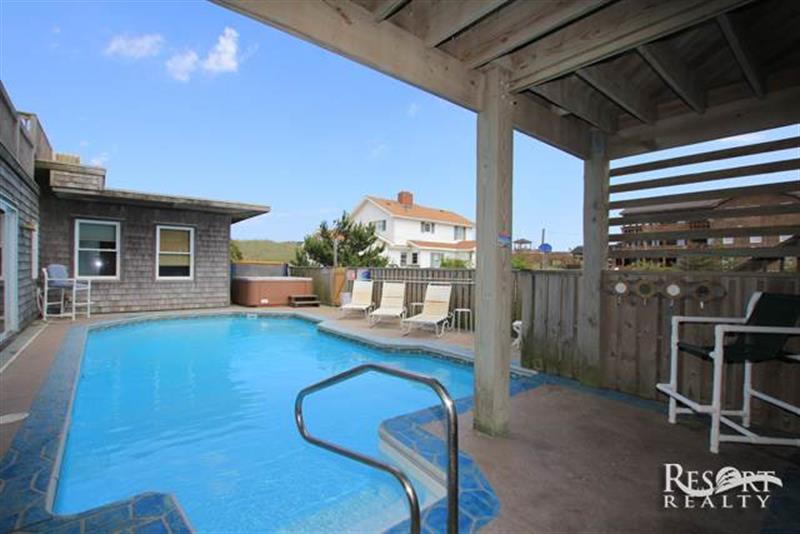 Extra Large Rooftop Sundeck
Dune-top Deck with Connecting Walkway
Large Covered Wraparound Deck & Multiple Screened Porches –
in fact, over 2,700 sq. feet of sun decks, covered decks and porches!
Life-Size Outdoor Chess Game
Outside Showers
Gas Grill and Charcoal Grill 
Corn Hole • Grass Lawn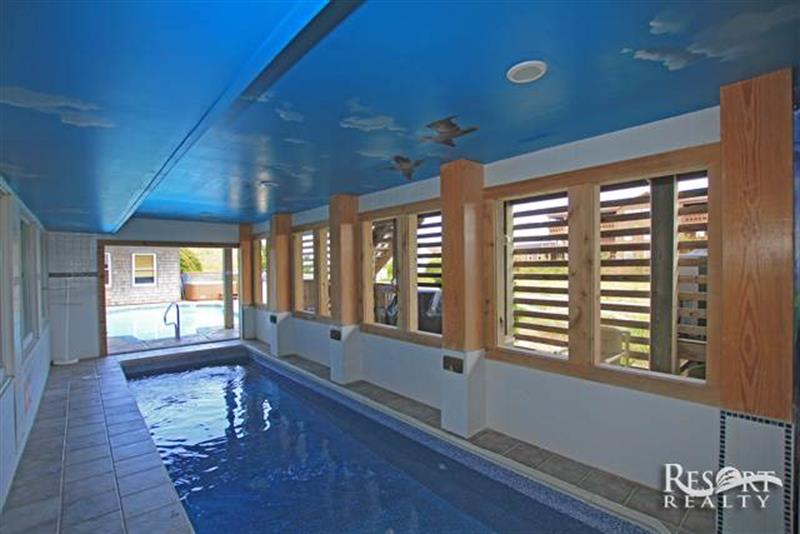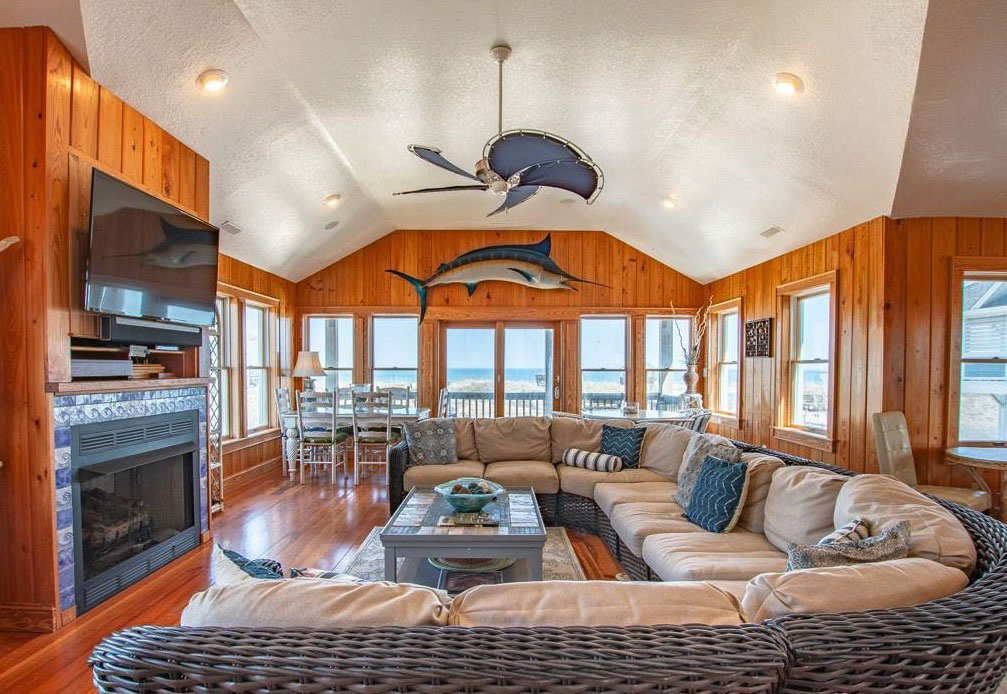 Comfortably sleeps 30 people
13 Bedrooms  & 12.5 Baths
7 Kings, 2 Queens, 5 Twins, 2 Pyramid Bunks, 1 Bunkset, 1 twin sleep couch, 1 full size sleeper sofa.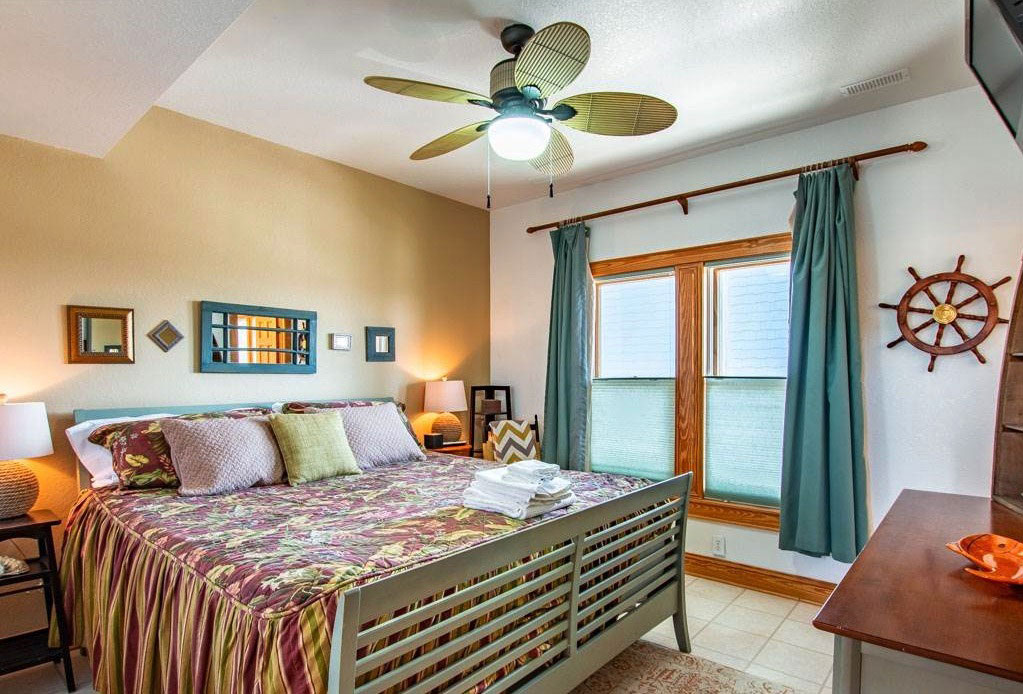 High Speed Wireless Internet
Smart TV's throughout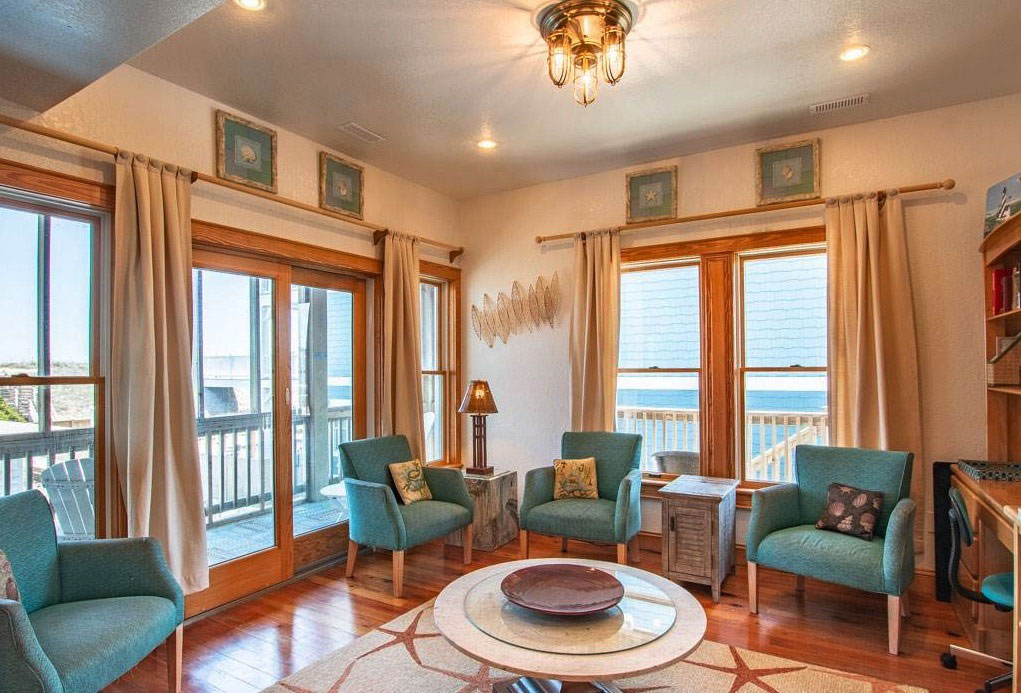 Antique Heart Pine and Tile Flooring
Elevator
Laundry Room with 3 washer/dryers
Gas Fireplace
No Smoking • No Pets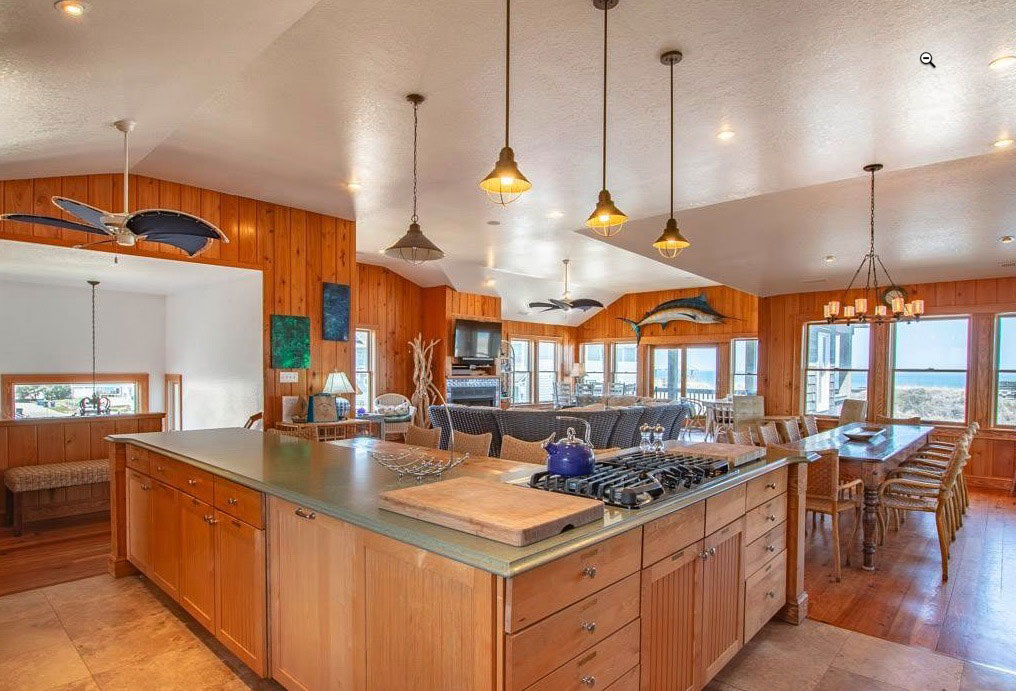 Two full kitchens (one in each house) plus small fridges/kitchenettes throughout
Top-of-the-Line Appliances include Gas Chef's Stove, Double Ovens, Double Refrigerators, Wine Chiller, Double Coffee Machines, Ice Maker, Microwave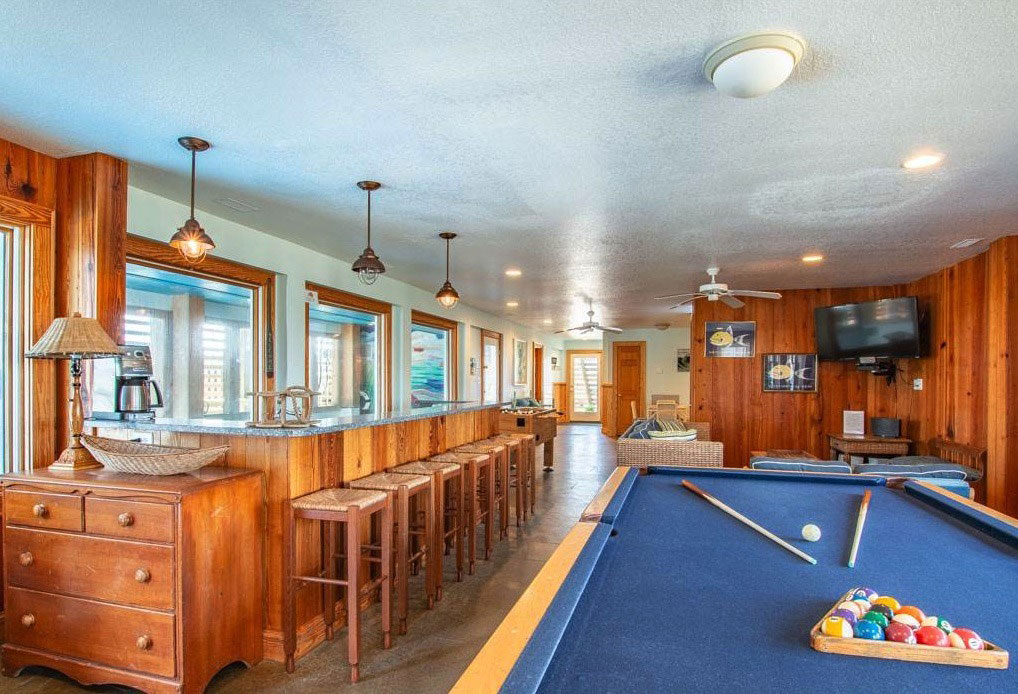 We Welcome Children of All Ages!
Game Room with Pool Table, Foosball & TV area
Playroom with Ping Pong Table
Indoor Poolside Bar & Two Wet Bars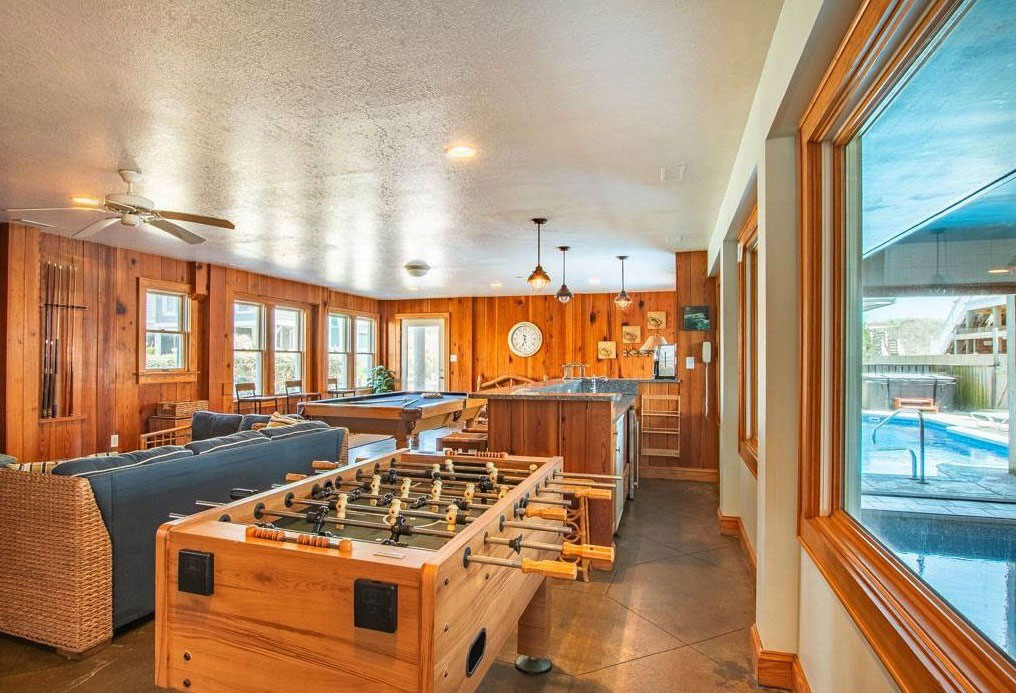 Bedrooms with Bunks & Kid Furnishings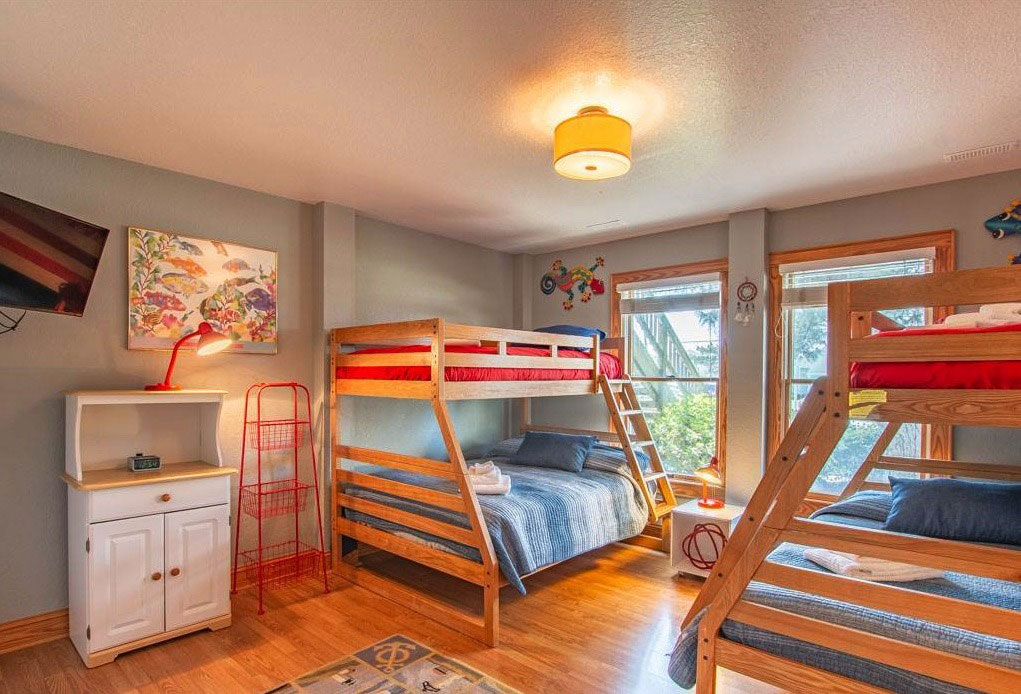 We are Always Updating!
From new, top-of-the-line refrigerators, washers, dryers, dishwashers and other appliances, to new heating and air units, furniture upgrades and brand new flat-screen TVs, to new carpeting and fresh paint in all the rooms… we are always improving the cottages for your comfort and enjoyment.
East house (4 bedroom) contains:
The east house was built in 1947 and has been restored.
– The smaller cottage has 4 bedrooms which I will describe below:
Connecting to the 
breezeway between the 9 and 4 bedroom is the pool area, the bathroom and new pool Tiki Bar. 
As you enter the 4 bedroom area, you will find a colorful Rec room with Ping Pong table. Just to the right of that room is a master bedroom with one bunk bed and one twin bed, shower sink toilet.
Walk 4 stairs up to the long kitchen, then living room. Sharp right turn brings you to a small side hallway connecting 2 bedrooms, one with 2 twins, the other, a king bed. These have a shared bath with shower, toilet and sink.
Across the living room, closest to the ocean, you will find a master bedroom with king bed, the bath, a sink, toilet, tug/shower.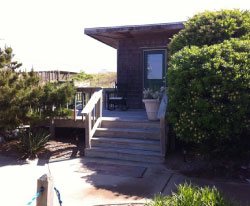 West house (9 bedroom) contains:
The west house was built in 2002.
– The top floor you have a master bedroom with king bed and a futon. This is best for wheelchair accessibility as the room is spacious and the chair can roll up to the sink, handrail near the toilet, and small lip to the shower. No tub.
– On the second floor(mid-level), starting to the right as you enter the front door, there is a queen bed room with a shared bathtub/shower unit, toilet and 2 separate pedestal sinks. The king bed bedroom connects with that bath. These are the only 2 bedrooms along this side of the house. Next to that King is the mid-level living room then screen porch overlooking the pool. Starting to the left, heading to our north wing, as you enter the front door mid level, you have;
A king bed master bedroom with carpet, a large sink area and shower and toilet. I believe the room name is "Orville"
Our 2 double laundry units and hallway
A king bed master bedroom with added pullout sofa. This bedroom also has its own tub/bath with shower. I believe the room name is "Orville"
On the side we have a queen master with a great shower bath
A bar with coffee makers, fridge ice maker and sink
A king master with bath area of sink, toilet, tub/ shower
– Ground floor has one bedroom with 2 pyramid bunk beds, shared bath with a double sink, private toilet/shower/tub area.
 A bedroom with 2 twins (there is a large extra bathroom on the ground floor with a double shower. 
I believe these 2 rooms are called "Marco" and "Polo")
There are 6 rooms which would all be good choices for small families or 3 – 4 people, two each of bunk rooms, twin bed rooms, and rooms with a king and sofa bed.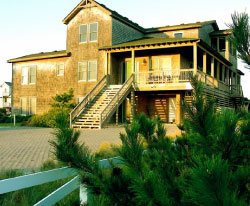 Have Your Special Event at the Crawford Cottage
The Crawford Cottage is the perfect setting for your special event. Your gathering more than 30? Please Contact us directly for more details.
2407 S Virginia Dare Trail Nags Head, NC 27959 USA